I've been avoiding the scales for the last couple of months.  My cycling dropped to near zero in December and a good part of January, November was not much better.  My eating habits have been pretty good but I was still worried about my weight loss, or lack of, so I used the 'bury my head in the sand' approach.
I hopped on the scale today because my bike riding has begun again. The weather guessers are predicting that the colder winter temperatures where I live in New Mexico are largely being behind us now and so I am hopeful that I'll reestablish my riding routine.  With that in mind, I wanted to know my re-starting point.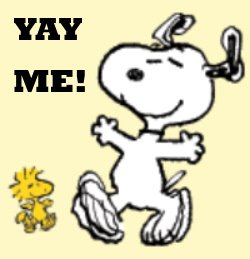 I was VERY happy to see 238 pounds displayed!!
I know, that's probably not something one should be very happy about… 🙁
Nonetheless; it is a drop of a couple of pounds since the last time I set foot on the evil creature (the scale). Given my lack of riding (and much of anything else), I had reason to celebrate!  So, I fixed myself a pan of brownies!!
No!  I didn't do the brownies – but I did think about it.
Making it thru the holidays and winter cold spell was certainly an emotional challenge again this year. I sure hope that becomes easier with time. So, I have to admit, my holiday season is probably easier than most. The typical causes of holiday weight loss simply did not exist (parties, gobs of food, family get-togethers, etc…). Combine this with the fact that I no longer have a television so I am not sitting around eating and watching football games and movies and I guess the result speaks for itself – two pounds lost!
2012 was an interesting year. I got serious about my weight around the first of April. I had lost 30 pounds within three months using a raw foods approach to eating. Then the losing stopped. I started cycling in earnest in July. My body went thru a transformation over the next several months.  I was not loosing weight but my waste was getting smaller, my clothes were getting looser, and I was feeling better but the scale was barely moving. This was mildly frustrating until I realized that the scale is only part of the story so I stopped focusing on it.  I stopped looking back at yesterday and or what I ate an hour ago and started focusing on tomorrow and I what I might be stuffing in my mouth right now (and stopped).  In all, this resulted in a year of which I am very proud.  My goal for 2013 is for the same result – to lose another forty pounds. I'm sure it will be more difficult but I have a WHOLE year this time and I have learned so much. Whether or not I achieve the goal isn't really all that important. What is important is that I try and that I make progress!
Hang around – it should be interesting!!
(Visited 232 times, 1 visits today)