I suspect most people would change their RV water filters during the warm summer months.
Not me!! I do mine in the winter.
Why?
Because I am not the brightest bulb on the planet! No other reason.
As you've probably seen from my water system diagram, I have a total of five water filters.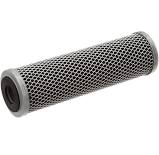 As the water comes into the coach from a shore water supply, it passes thru a 5 micron sediment filter and a .5 micron carbon filter. This water is either used in the coach or fills the fresh water holding tank.
Without shore water, the water in the fresh holding tank passes thru another 5 micron sediment filter and a .5 micron carbon filter.
Finally, nearly all the water that I drink comes thru the refrigerator door dispenser. To get there, it passes thru a Samsung filter built into the refrigerator – and also supplies water to the ice maker.
So, overall, the water should be reasonably clean.
The filters I used this time around are:
HDX HDX2CF4 Carbon – 5 Micron
CTO Water Purifier Filter, Activated Carbon (NSF 42 Certified) – .5 Micron
Samsung Replacement filter for DA29-00020B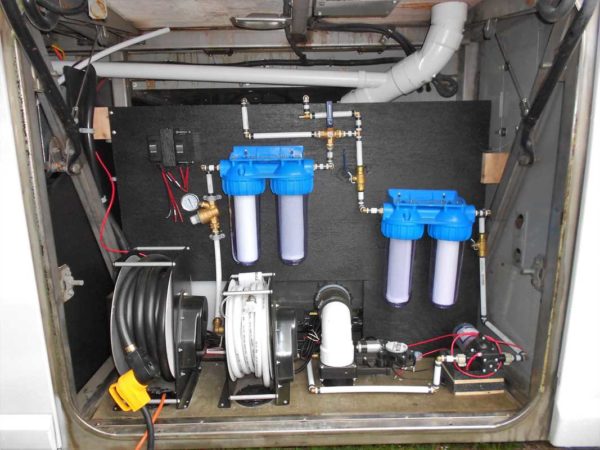 Of course, this time around I managed to get a good bit of air in the system. Air really messes with the pressure tank. Normally, the water pump runs for ten seconds or so and pressurizes the tank. When you open a faucet, a good bit of water will flow out at a constant pressure before the pump has to kick back on. With air in the system, the pump comes on every time you crack a faucet open – kind of annoying.
So, an air purge valve was needed. Yep – a $150 trip to the hardware store to get $5 of parts – I always find plenty of things that I am not actually looking for…
That air purge has not been a complete success yet so I'll save that for later.
(Visited 35 times, 1 visits today)