I heard a fabulous sermon this pas Sunday!  Ironically, it was about being thankful.
I think I am a pretty thankful person. I certainly do not believe that I deserve the many, many blessings that I have and I think I thank God for these things pretty regularly.
However; I am not a very vocal person.  I don't talk about this thankfulness very often.  I certainly do not exude a heart of thankfulness.  Shame on me.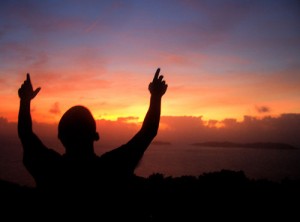 One of the points of the sermon that I mentioned is the value of a thankful heart.  It is so easy to get caught up in the day to day problems and forget about how blessed I am and then forget to be thankful.  That is my goal for the next year (early resolution??) – to start my days with a prayer of thankfulness and keep that attitude throughout the day.
Yes, there are always plenty of "problems" and things to bring us down but we must put these things into perspective. Our country is hugely blessed. The time in which we live is a hugely blessed time. I don't think live has ever been easier. Of course, that is not to say that it has never been better.  Only that the physical work required is less than any other age.  Instead of spending my day farming the fields, hunting, gathering wood for eat and so forth; I sit at a computer in a comfortable home – sometimes I have to think hard.  Pretty easy life.
Most of us have to go out of our way to actually get a small amount of exercise.
There are a bunch of things that I do not do well (a BIG bunch). I am choosing to be a more thankful person and to let those around me see this.
Thank you God for the very rich and blessed life that you have given me!
(Visited 274 times, 1 visits today)