I upgraded my old T-Mobile Dash phone a few weeks ago. So far, I really like the Galaxy S 4G.
The specifications of the Galaxy are like all new computer products – better than what was available yesterday, no surprise there.  The screen is very bright and vibrant (colors are awesome) and the functionality of the Android operating system is, well… impressive. I am a pretty careful "user" so the apps that I've downloaded have all been double-checked on line first to ensure that they have received positive reviews/recommendations.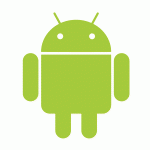 The apps that I have downloaded from Android Marketplace have worked just fine and I've not observed anything odd with the device. Working in the IT/Technology world, I hear constantly that x (typically Windows (whatever version)) is crap when in reality I know that the thing people are complaining about is just fine – it is usually the "crap" that the user has installed or done to the thing that is causing the problem(s). Being aware and careful of what I install and how I configure any computer is my own way of battling the this problem. For years, I have had very reliable computers, phones, devices, etc… I believe that is saying something since, over the years, I have been responsible for hundreds of Windows servers and many hundreds of Windows workstations.
The battery life of the Galaxy S 4G has been very good. I seem to get about two full days of runtime with the WiFi enabled all the time, talking an average amount of time (couple hours per day), and spending another couple hours texting, browsing, using applications, and playing games. In my opinion, that is quite good.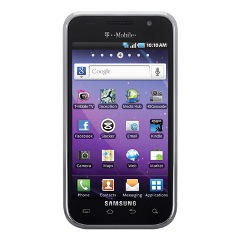 Samsung and/or T-Mobile (not sure which) has done a fabulous job packing the Galaxy S 4G. The accessories included in the box include a 110 Volt wall charger, USB cable (charger to phone), stereo hands free/headphones, 16 Gb Micro SD card, AND SD adapter. That is everything I need! Well, ok, I did purchase a rubber sleeves to minimize the damage when I drop it (and I will, eventually).
Very good job Samsung, Android, and T-Mobile! I am a happy customer.
(Visited 33 times, 1 visits today)