I've decided to do what I can to learn some canvas and sail repair skills. Of course, I really, really, really hope to return to sailboat living someday so this skill is not just an exercise in killing time. I hope it is something I can actually use someday!
I started by picking up a book recommended in a recent issue of Good Old Boat magazine titled "Sailmaker's Apprentice (Guide for the Self-Reliant Sailor)" by Emiliano Marino.
The magazine article and this book do a good job describing the basic tools that are necessary so I then picked up a sailmakers sewing palm, needles, thread, and other odds and ends.
Next, the book does an excellent job of describing the construction of a ditty bag. This bag uses several of the stitches and skills (such as making rope grommets) that one would expect to use when repairing sails.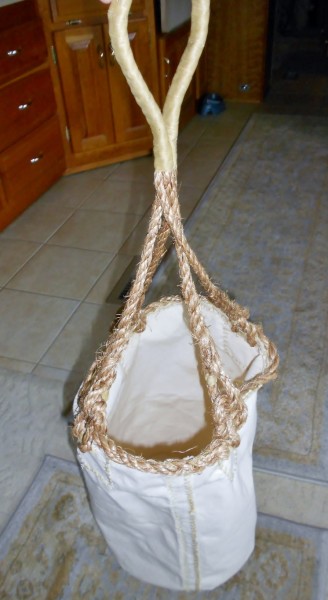 First, let be known that my ditty bag looks TERRIBLE!! I should be ashamed to even call it mine.
However; I am not. I'm quite pleased to have constructed it and be able to say that I learned a LOT!
At a minimum, I learned that this type of sewing is no different than many other trade skills – it requires lots of practice time to be any good. I am also pleased that I can see a big difference between my first stitch and my last. There is improvement!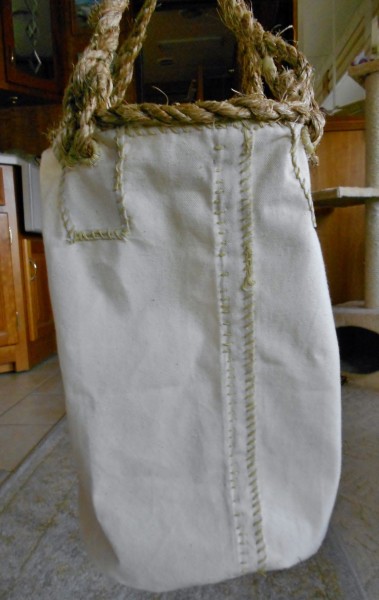 One very useful little tip I learned is about "molding" leather – the sailmakers palm in this case.  I read that you soak the leather in warm water and then mold it to fit your hand.  So, I dropped mine in a pot, fired up the stove, and let it boil for a couple minutes. Warm is good, hot is better; right??
No.  It turns out hot is not better.  I now know that this does irreparable damage to the leather making it very hard and brittle.  See how this works – I am getting smarter with every little task!  The next sailmakers palm that I purchase, to replace the one I ruined, will be very gently warmed for molding.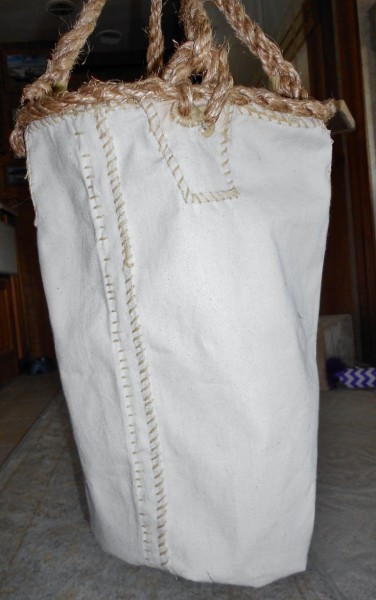 (Visited 121 times, 1 visits today)