Not a tremendous amount going on this week.
A number of storms have blown thru. Some of them have brought some serious wind. It seems that Missy is not prone to rolling over in "high" winds – not to be confused with tornado or hurricane force wind. 🙂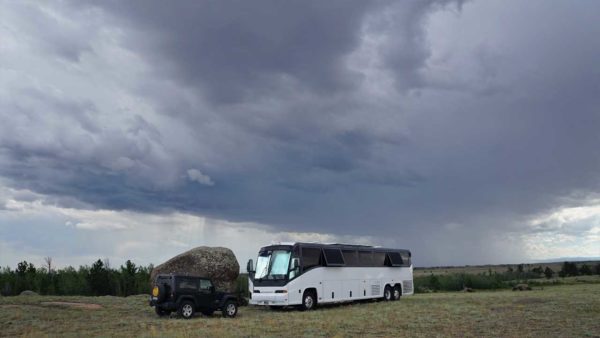 I had a super great visit from my childhood friend Jeff this past weekend. Spending time with any of my longtime friends always refreshes my soul!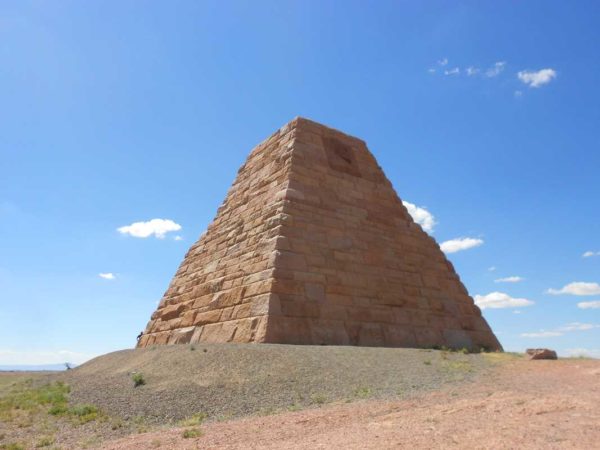 A photo of Ames Monument that is not too far from my current campsite.  Obviously, I was there at the wrong time of day but you get the idea. Wikipedia says "dedicated to brothers Oakes Ames and Oliver Ames, Jr., Union Pacific Railroad financiers. The brothers garnered credit for connecting the nation by rail upon completion of the United States' First Transcontinental Railroad in 1869."
I found this quote on that website interesting: "The audacity of building a transcontinental railroad in the 1860s was 'today's equivalent of the mission to Mars: Big, expensive and impossible…'"
I've done a good bit of mountain bike riding this week which is WONDERFUL!! Of course, I am terribly out of shape and cannot ride as far or long as I would like but I have to start (again) somewhere.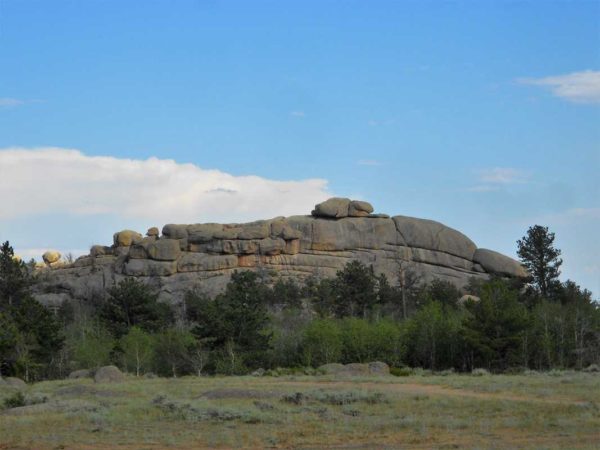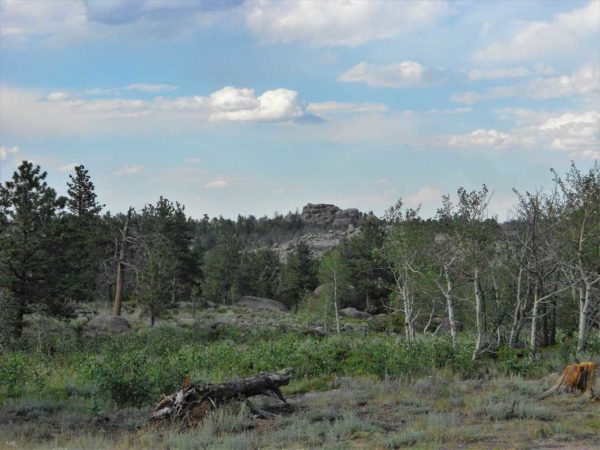 I did had a problem with my solar system recently. The problem and solution is an interesting tale.
When the system was charging at near maximum (60 amps @ 24 volts out of the Morningstar TS-MPPT-60 charge controller and into the batteries), I would occasionally see the charge controller reset. The closer I watched it, the more often it happened. Not good.
I got Morningstar support involved and they were super responsive and helpful. I went thru every wire and connection in the system and spent hours and hours troubleshooting. In the course of the conversations with Morningstar support, they made a comment that got me thinking… I had installed a relatively cheap 80 amp circuit breaker in the circuit connecting the charge controller to the battery.  When this circuit breaker was removed, everything started working normally. After installing a quality circuit breaker, the system continue working normally. As near as I can tell, the cheap circuit breaker was momentarily breaking the circuit (at around 55-60 amps) but not actually tripping. So, the Morningstar charge controller was not only working correctly, it was tolerating some really bad behavior on the positive connection to the battery. Thank you Morningstar for all the assistance and for building a robust charge controller!  Note to self, saving $5 on a circuit breaker is false economy…
Oh… the kitchen sink is operational!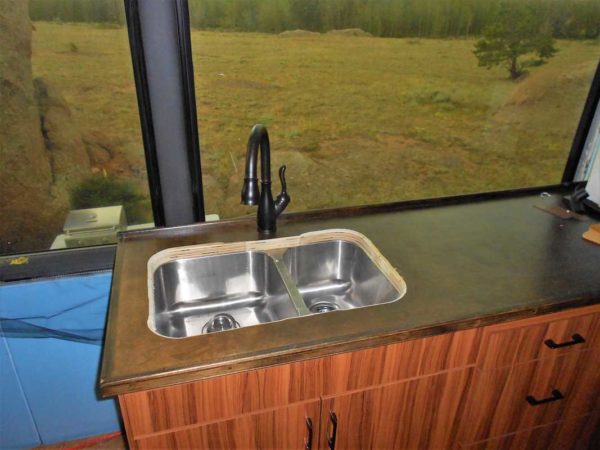 I burned up two router bits attempting to cut/trim the cutout so it is not finished.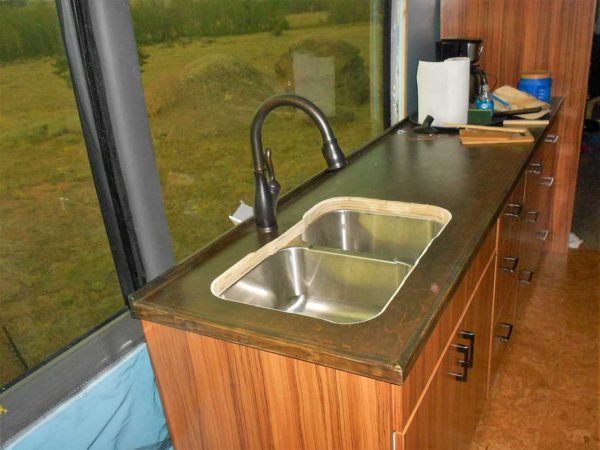 However; I've decided that I am going to replace the countertop with butcher block in the near future so spending time on the current countertop is a waste – it is good enough for now. The sink works wonderful and is nice to have!
So… I guess there have been some things happening…
(Visited 68 times, 1 visits today)