A friend of mine asked me to add a little pocket to her oxygen concentrator carrying case.
A chance to use my sewing machine for something useful and make a friend happy! What a fun little project!
A pocket could easily be sewn onto the outside of the case without a lot of effort. However; I wanted a "looks like it was built that way" appearance. After much scratching of my head, the only solution that made sense was some significant disassembly of the case.
Ripping seams out of someone else's belongings is a bit nerve wracking for me. It was only a carrying case but it's not mine and hate ruining other people's things – my things too!! So, lots of caution came into play.
I didn't take any photos during the project – of course…. But here is a photo of the finished product. I'm proud of the final product and my friend seemed happy as well!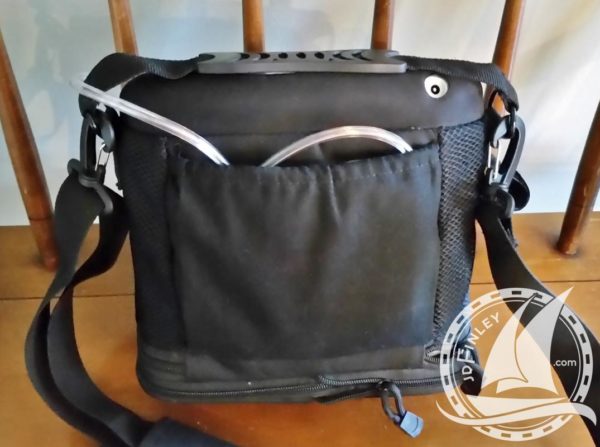 (Visited 37 times, 1 visits today)