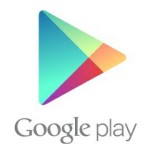 I tried something new recently – been doing a lot of that lately.
The plan was to be out camping in the motorhome for a bit more than a week. In spite of working a full day on the computer, going for a mountain bike ride, and the normal survival stuff (cooking meals, going potty, etc…), I was fearful of becoming bored.  I have two old, small, power hungry TV's and a DVD player but do not like to use them due to the amount of power they consume.  I was curious how well it would work to download and watch a movie on my tablet computer.
The trick here is pre-planning.  Internet service is not sufficient for movies when out boondocking (at least for me). I don't watch very many movies but occasionally one is a nice change.  I rented a movie from the Google Movie Store, downloaded it to my tablet while I had a fast WiFi connection at home, and then watched it offline.
This worked out very nicely.  Obviously, a tablet display is not huge nor the sound home theater quality. Nonetheless, this seems like a viable option under the right circumstances.
(Visited 24 times, 1 visits today)