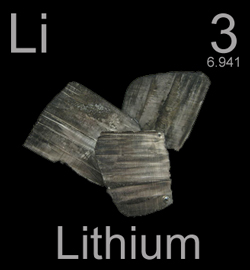 Update from JD:  I have now installed a 10kWh Lithium (LFMP) battery bank in Missy. Details are here.
Lithium batteries offer some pretty great capabilities! Used in an RV, they can be really incredible!
The RV world seems to be divided into those that depend on their battery bank and those that don't even know they have one (or actually don't have one). This is often those that boondock and dry camp and those that are always plugged in at a campsite with an electrical hookup.
For the former, the Lithium battery discussion is becoming more and more common.
It is important to understand from the start that "Lithium battery" is a very generic term. There are a bunch of different chemical recipes used for the various Lithium batteries. The negative that you have heard about on the news (if you are still wasting your time listening to those morons) is absolutely NOT the type that you can purchase or would use in your RV.
Please be aware – I am far from an expert on any kind of battery or chemistry. I am simply sharing some of the information that I have learned as I research this topic for myself. I also suspect this technology is moving VERY fast so what is true today may no longer be true tomorrow!
The older type of Lithium battery mentioned above (heard about in the news) was probably of the Lithium-Cobalt-Oxide (LiCoO2) chemical formulation. Thermal runaway and catching fire was possible under the right (wrong) conditions.
The modern Lithium batteries that appear to be very safe seem to be either Lithium Iron Manganese Phosphate (LiFeMnPO4 or LFMP) or Lithium Iron Phosphate (LiFePO4 or LFP).
All of the advantageous that the marketing crowd talks about with these batteries is enough to make my brain swell. Longer life, more charging cycles, easier charging, smarter charging, deeper discharge level, faster discharge, smaller size, lighter weight, etc., etc., etc….
Lithium looks wonderful – I would like a 10 kWh bank please!
Alrighty – we'll get that right out to you, that'll be $10,000.00 please.
WHAT!?!?!? TEN THOUSAND DOLLARS???
My current house batteries are simple, cheap flooded lead-acid 6 volt batteries. They cost about $100.00 each and a bank of two equates to one 12 volt battery with 230 Ah capacity. I currently have a bank of four which equates to a 12 volt battery with a capacity of 460 Ah, half of which is usable. It would be entirely unmanageable in an RV but for the same amount of money as the above Lithium battery, I could purchase 100 of these 6 volt batteries and have a total capacity of about 1100 Ah. This bank of 100 batteries would weight approximately 6,400 lbs plus all the connecting cables (probably several hundred pounds worth). The size would be enormous – something around 44 cubic feet.
Amazingly, a similar capacity 1000 Ah Lithium battery would only weigh about 280 lbs, would not be terribly large – something around 55″ x 10″ x 10″. This depends on how you arrange them – about 3 cubic feet.  You would have a usable capacity of around 800 Ah (80% instead of 50% for lead-acid). Of course, now we no longer comparing apples to apples as this Lithium battery has three times the usable capacity!
Ah!! Now you can start to see the appeal of the Lithium. An amazing amount of power in a very small size!
There are a number of folks using these batteries in RV's and boats. The performance is obviously impressive but figuring out the real life issues is proving interesting. Charging when fairly cold (below freezing) appears that it may be an issue that negatively affects battery life.
Again, I'm not an expert, just sharing what I've seen.
If you are someone that is VERY interested in Lithium batteries and would like some real world experience, I would be happy to install and run a 500 Ah (or larger) Lithium in my coach and report my findings to you. Simply order the battery "kit" and have it sent to me. Thanks!!
(Visited 670 times, 1 visits today)