I attempted to take some photos of the LED lights in my boat. Not sure if you've ever tried to do this but it is kinda hard to take photos of lighting – at least for me. I am most certainly NOT a cinematographer…   Nonetheless, I present what I took below – please ignore the mess and focus on the lighting! 🙂
These shots were taken late at night when it was pitch black outside.  The LED lights in the fixtures were the 18 SMD festoon lights that I referenced in this post.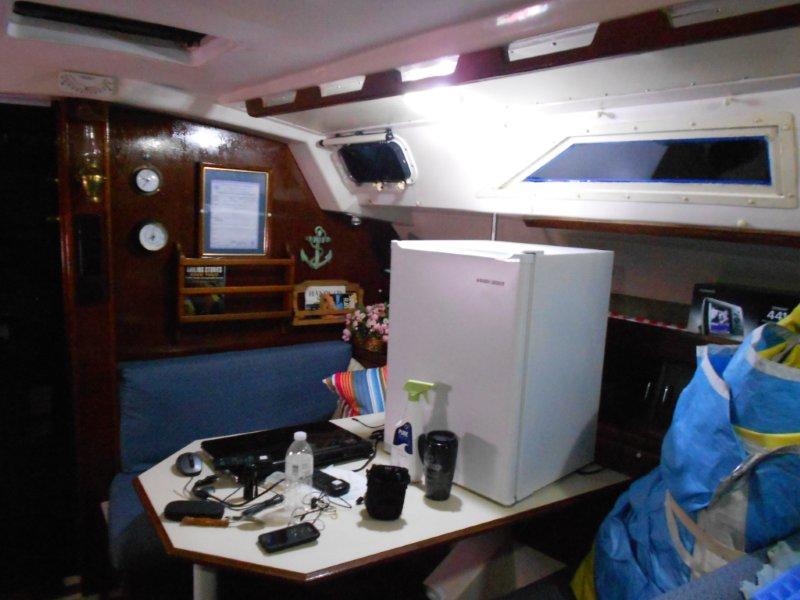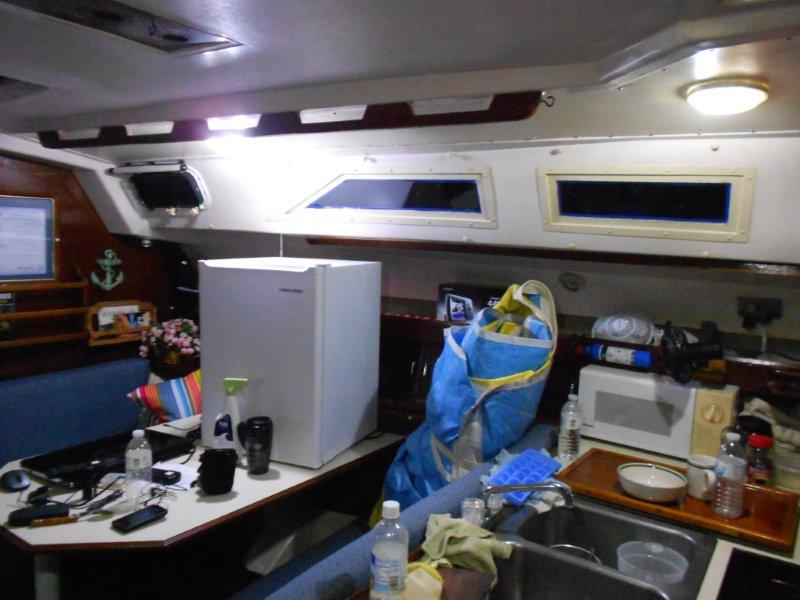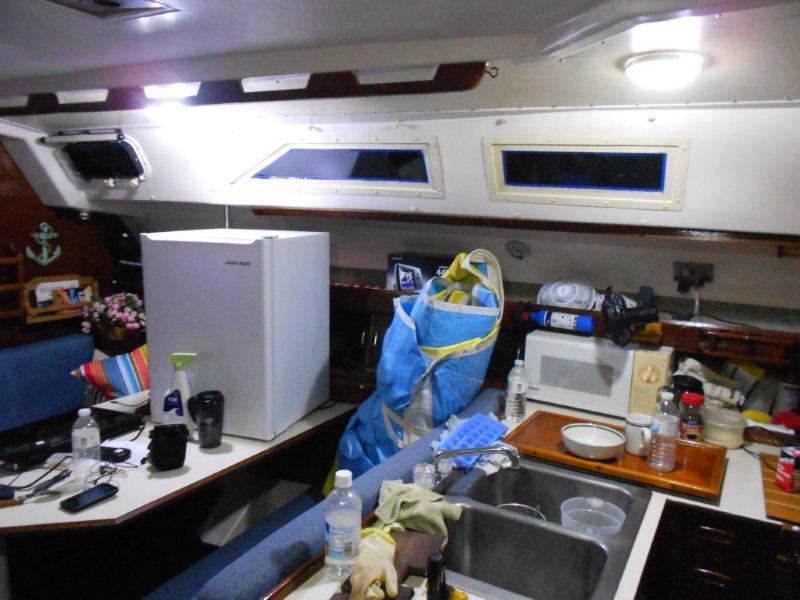 I realize that "well lit" is subjective but think I can reasonably state that the cabin is better lit with these SMD/LED lights than the standard incandescent festoon style light bulb.  They produce lots of light. The lighting would probably be too much if I had fixtures that did not block so much of the light. Changing them would be a project that I am not interested in undertaking right now.  That said, I should note that I did order a couple of the SMD/LED light strips that are now available.  I suspect a couple 3 meter long strips will provide oodles of light, be easy to mount, and only cost about six dollars.
The following photo shows the automotive style 1156 LED bulb at work. This fixture is very directional so the LED lights work quite well.  This is the 9 LED bulb mentioned here.
More posts on LED Lights: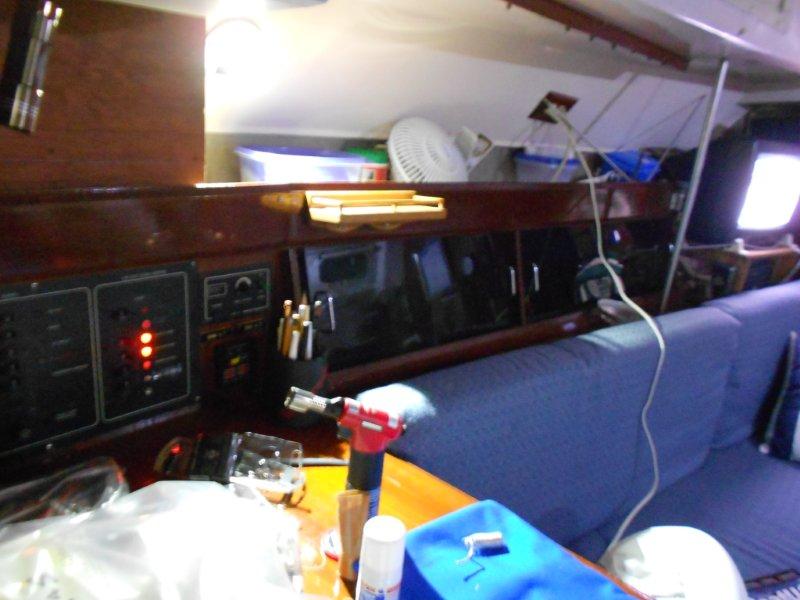 (Visited 61 times, 1 visits today)