I've been playing with inexpensive LED lights for the sailboat for a while now. Specifically, the Festoon style bulbs. For the history; view post #1, post #2, post #3, and post #4. I think I have made progress this time.
The current batch of LED lights are 18 SMD LED's and are very bright.
I took this photo in a pitch black room. The photo is probably worthless without something to compare it to. Sadly, my other LED lights are not with me so I cannot provide those comparison shots at the moment. It would be really neat to have a lumin-ometer (lux meter) but there isn't one in my tool bag. Sorry about that. The light generated is like all LED light – directed. However; with all 18 SMD's blasting, there is a lot of it.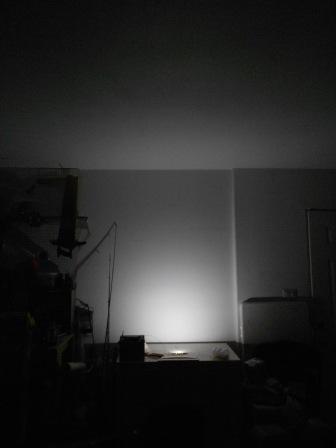 The next time I'm at the boat I will test these LED lights and see how they work in the real environment.  There is no doubt that they are NOT marine grade and won't likely last a long time in the typical conditions.  However; at about $2 each, I can afford to replace them every few years.
(Visited 67 times, 1 visits today)