My hot tub starting leaking recently.
I tried to pretend that it didn't exist. It still leaked.
I tried to ignore it. It still leaked.
I tried letting it leak until the water level was low enough that it wouldn't leak anymore. It still leaked.
So, at long last, I decided that I had to fix the leak. A leaking hot tub is a real downer.
This is a Sovereign tub from Hot Springs Spa. I started by removing the exterior side panels near where all the water was coming. Then started digging into the foam.  Trust me, this is no small project!  I started low and tried to kinda follow the wetness.  I think this worked but I may just have been lucky.  After a while of digging and making a huge mess, I arrived at some PVC tubing.  Cleaning the foam off the tubing is, again, no small task.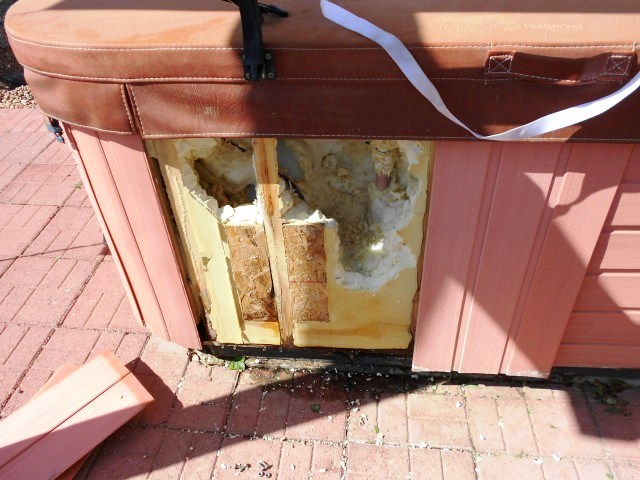 Tip: I should have ran the jet pump while doing this digging as the location of the leak was more obvious with the pump running.
Interestingly enough, a mix of "hard" PVC tubing and a flexible PVC is used.  Mine was leaking at one of those joints.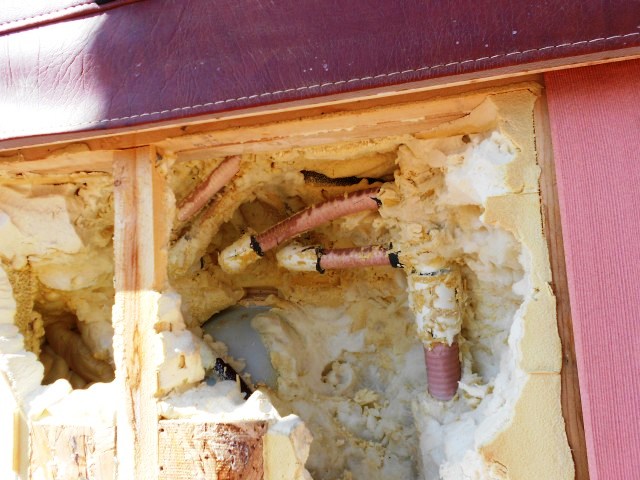 I tried to purchase some new tubing and failed.
I tried an epoxy patch, and failed.
I tried a number of things before deciding that I really didn't even use the jet that the tubing fed.
So, I got some PVC caps, cleaned things really well, and sealed both ends closed.
YAY!  No more water leaking hot tub!
I am happy.
(Visited 8,252 times, 4 visits today)