I'm in the money tomatoes now!
I mentioned here that my one and only tomato plant started producing.
Today I pulled off NINETEEN good size tomatoes!!  Up until this point, I've been eating as many as I desire every day.  Now, I'm simply overwhelmed!!
Believe it or not, I try to keep this plant pruned but it is growing like there is no tomorrow.  I definitely pull off the suckers but even trim back the larger vines from time to time.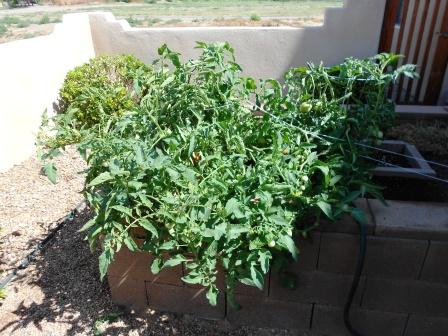 I am only recording this in case this plant takes over my home and I drown in tomatoes….
Oh what a wonderful way to go!! 🙂
(Visited 14 times, 1 visits today)