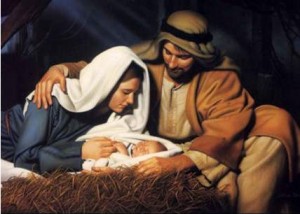 There is always great debate in the United States over many things.  This time of year it is over the reason for the Christmas holiday. Too bad as this is a wonderful time of year but people instead choose to turn it into disagreement, argument, and even conflict. Thankfully, this is another of the topics that is very easy for me.  The reason for the season represents exactly one thing – God's love for us – yes, even me.  Showing that love to others and appreciating each of the people in our lives is of the utmost importance. I'm continually surprised and saddened at the number of people that believe God is about anything other than love. Saddened because they clearly have not heard the real story or, more likely, have refused to hear it.
I celebrate December 25 as the birth of Jesus Christ, my Lord and Savior.
HAPPY BIRTHDAY JESUS!!
(Visited 29 times, 1 visits today)