I guess today is mostly a photo bomb.  I've been taking a hike or a mountain bike ride thru the forest every day since I've been here. I took these photos while hiking.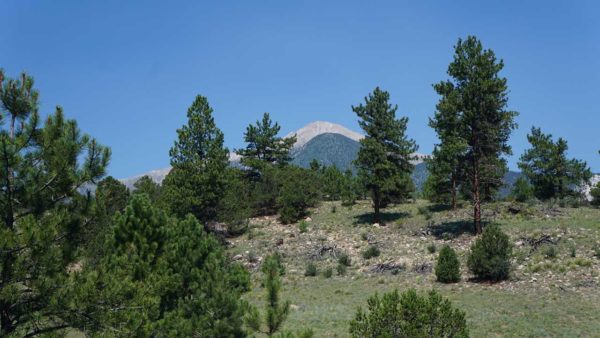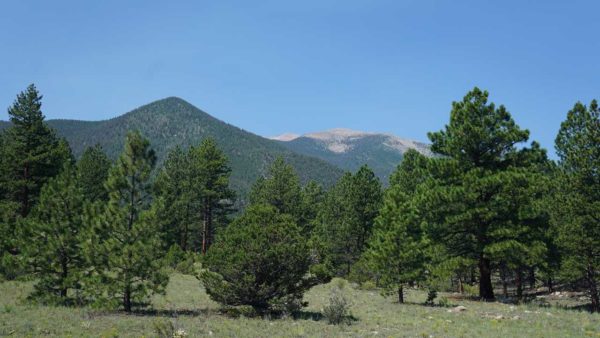 If you look REALLY closely at the following photo, you can see the pack of starving wolves.  They approached me, clearly in attack mode and had me surrounded.  Then they got a good look at me.  I saw a bit of a disgusted look and they turned and ran off.  I dunno… maybe they were on a low fat diet or something…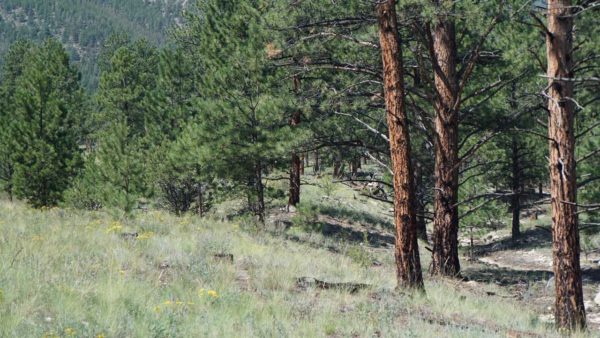 Or… maybe it was just a lone coyote …. Hint: it is almost dead center.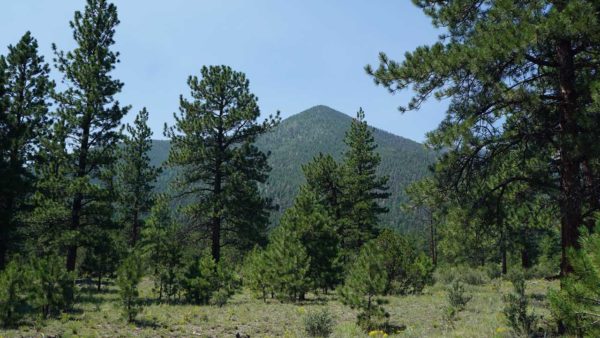 There has been lots of rain since I've been here so everything is green and blooming. It is very pretty!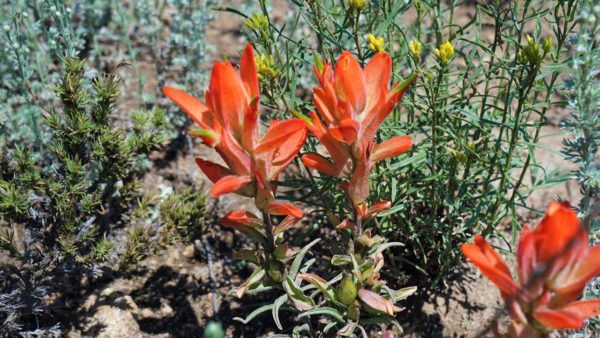 Then I stumbled upon this guy!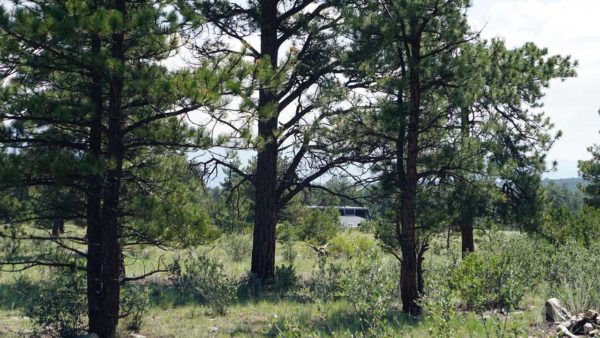 Who in the world would drive a big 'ole bus into the forest like that?!?!
Sitting on my couch one afternoon, I was enjoying the view and just taking in the beauty that God created. Then I realized, I have not shown this view to anyone or even a described what a fabulous view that all the windows in Missy afford. So, here a couple photos just to demonstrate this – I realize they aren't that good but hopefully they illustrate that this is NOT like living in a tin can.  I certainly enjoy seeing the forest and mountains out those windows more than the side of another RV sitting ten feet away. 🙂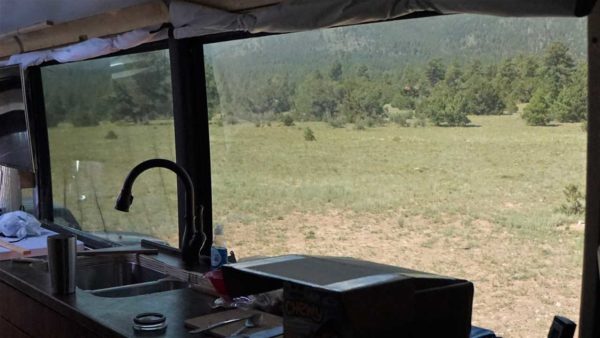 (Visited 63 times, 1 visits today)