I'm not sure if I mentioned it previously so again… I found a 120VAC engine immersion heater (or block heater) on Missy a few weeks back.
How I found it was a bit odd.
Missy does NOT like to start when it is cool or cold. In my little world this is below about 50 degrees.  The colder it is, the worse she behaves.
I will eventually install a diesel fired pre-heater to replace the one that she doesn't have (but should).  In the mean time, I purchased a magnetic stick on type electric heater. Not ideal but something.
I was laying under the engine poking around for a good place to stick on a magnetic heater when I spotted a 120VAC power cord that was bundled up and hanging – with the end snipped off.
Hmm… says I, I wonder what that might be for?
The cord was traced down and led to doohickey screwed into the intake manifold.  The parts manuals had to be referenced and it turned out to be an engine immersion heater – some know this as a block heater.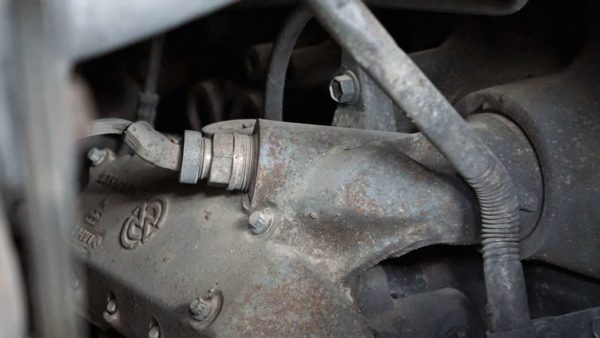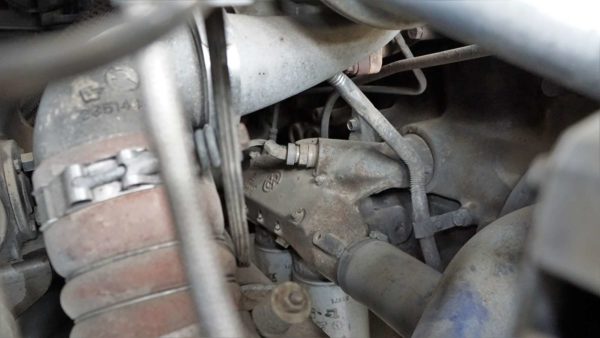 YAY!  Says I!
An immersion heater is WAY better than a magnetic heater.
A trip to the local hardware store had a new socket in hand and that was quickly installed on the cord.
I plugged it into shore power and there were no sparks – no smoke – and nothing caught on fire!  This was looking good!
After a couple hours the immersion heater was clearly working as the engine block was showing some warming.
Until this week, I had not taken the time to do any data gathering – now I know a wee bit more.
At 0800 I plugged in the immersion heater.
Block temp: 37 degrees
Kill-A-Watt: 1200 watts
At 0930 I took some additional readings:
Block temp: 47 degrees
Kill-A-Watt: 1200 watts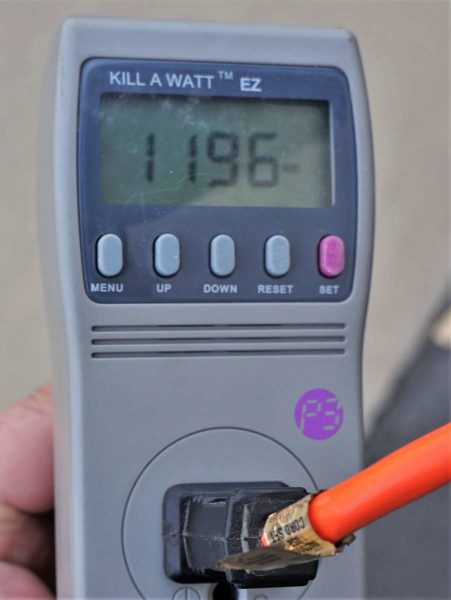 Again at 1000, more readings.
Block temp: 48 degrees
Kill-A-Watt: 1200 watts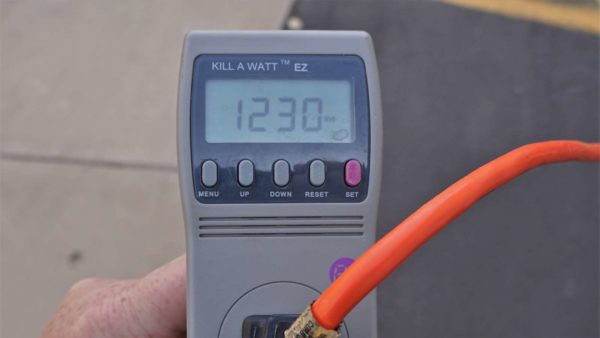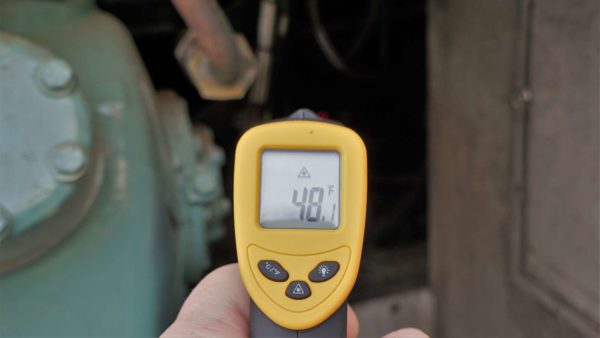 This photo is with the infrared thermometer pointing right at the point where the immersion heater screws into the manifold.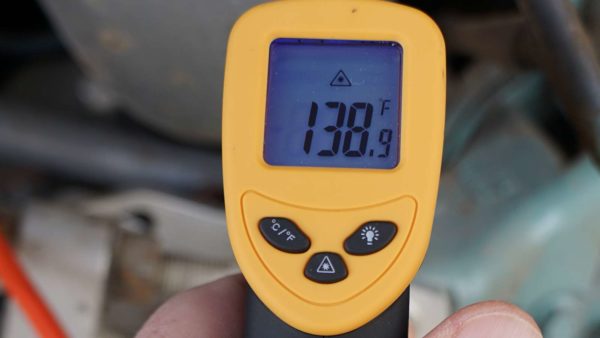 More time to gather more data would have been useful but… I was out of time.
The immersion heater is definitely working and Missy is SOOooooo much happier when I use it.
(Visited 35 times, 1 visits today)