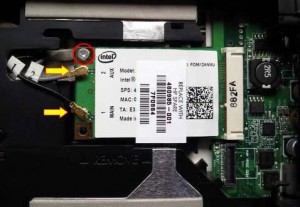 A friend of mine asked me to help him with his laptop.  It seems his wireless network was no longer working. HP online support had tried to resolve the problem, the Staples "geek squad" had given it a try, and nobody could find the problem.  I didn't hold out much hope as I am far from a workstation help desk kind of guy but figured it was worth a shot.
I did all the typical things, trolled the HP support forums, and Googled for answers. Lots of good ideas but nothing seemed to help.  As a last resort, I thought to pull out the wireless network card and reseat it.  What a surprise when we fired the machine back up and the wireless was working.
I'm not sure what the moral to the lesson is. Maybe, remember to try the most basic things??   I dunno….
(Visited 128 times, 2 visits today)