Lately, I've turned my attention to the heavens.  Well, at least up to the ceiling.
The winter months always call for more light and I don't have much of it right now.  That has caused me to think about getting on with the ceiling – into which I will be mounting the light fixtures (all flush mounted).
The question is: how to finish it (the ceiling) – what look do I want?
My ceiling has a slight bow to it so a very rigid product will not work.
The stringers run forward and aft. I do not want a bunch of exposed screws/fasteners.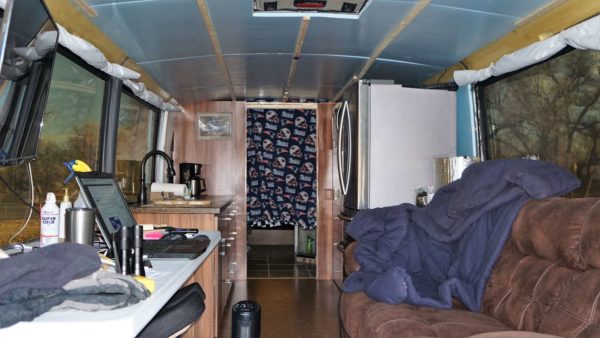 The look that I do NOT want is that of a fuzzy automobile headliner or vinyl. A wood look might be ok but I already have lots of dark wood (and the dark cork floor) so have to be careful.
I was thinking of a blue sky mural – like this…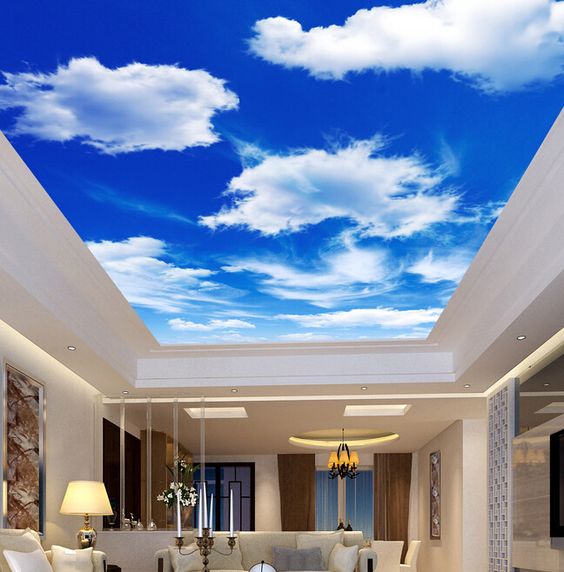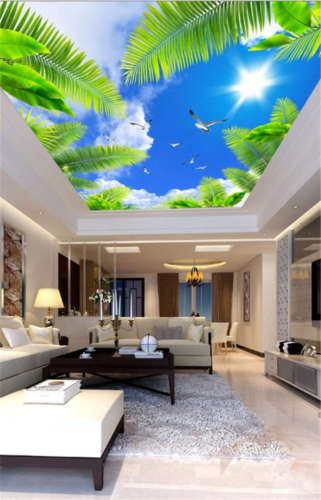 I really like bringing the outside in and the bright airy look.  However; I'm afraid this would be really neat for about an hour.  Then… not so much…
I'm starting to think that the easiest, most flexible, and easy to change later approach would be some sort of panels and then wallpaper. Wallpaper comes in so many different varieties now, just about any look can be achieved.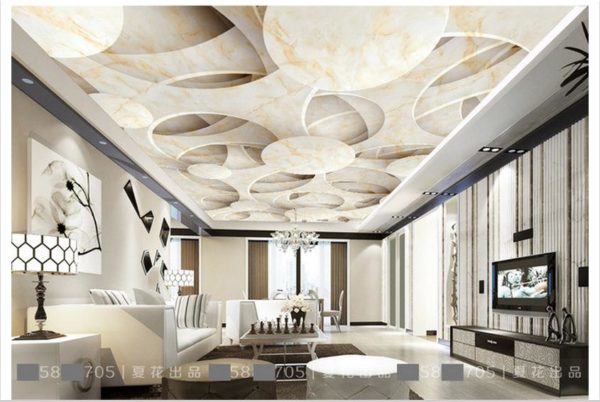 I definitely need interior design help here!!!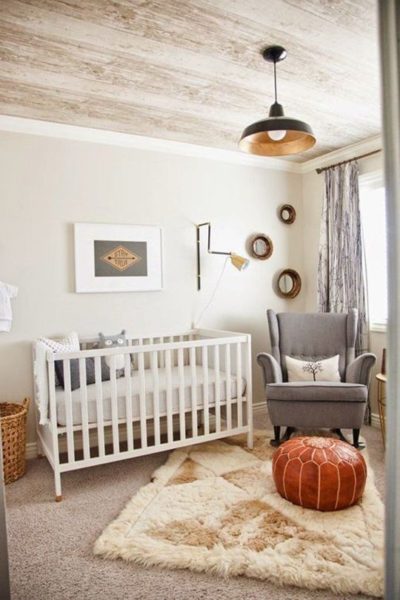 Suggestions, ideas??  Please send away!
(Visited 40 times, 1 visits today)