Whilst sitting around doing nothing, per my doctors order (ok, as little as possible), I find myself perusing the RV and boat forums.  There are several VERY recurring themes, some of which are comical, some not so much.  The one about a battery being depleted and/or going "dead" for no "obvious" reason is a tiny bit fascinating to me.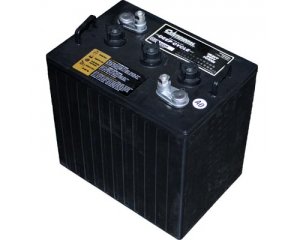 I do not understand why electrical systems are so poorly understood.  I suspect it is simply because many people have no experience. However; if operating an RV and/or boat that requires battery power, every owner should get educated.
The bulk of the dead battery reports go something like one of these:
RV/Boat in storage for x months, battery now dead.
When I last used my RV (last summer) the battery worked fine, now something is wrong.
My battery show 9.6 volts, why is it not working?
My ratty old battery charger has been charging my battery for the last six months and now battery is dead.
My battery seem to be out of water. Is this bad for them?
Everyone using a typical lead-acid or AGM battery, read this carefully:
Batteries do not last forever.
Batteries do not hold a charge forever.
Discharging a battery below about 50% capacity will do some amount of damage (each time).
A 12 volt battery voltage level has nothing to do with its state of charge. In other words, a 12 volt battery is not 50% discharged at 6 volts (it is dead/unusable when gets to that point).
All vehicles have parasitic loads and will eventually deplete a battery unless it is completely disconnected.  It does not matter if you use the "battery disconnect" switch.
A "smart" charger is a 3 or 4 stage charger that senses the state of the battery and provides only what is required.  A fully charged battery is maintained at "float" voltage (around 13.5 volts) which avoids "cooking" the battery.
Unless it is a "maintenance free" or AGM battery, it requires maintenance in the form of distilled water.
Please note; I am talking about the fairly standard 6 and 12 volt DC lead-acid and AGM used in cars, RV's, boats, general aviation airplanes, etc.  If you have a high-tech LiPo battery bank (or other), this article may not apply.
So there, no reason for anyone to have another battery problem again! 🙂
(Visited 107 times, 1 visits today)