When I sold my Vans RV-3, Daisy, all of my friends predicted that I would not be without an aircraft for long.
They were right.
I have purchased a brand spanking new aircraft and I am back in the air (so to speak).  I lasted nearly four months.
This is her.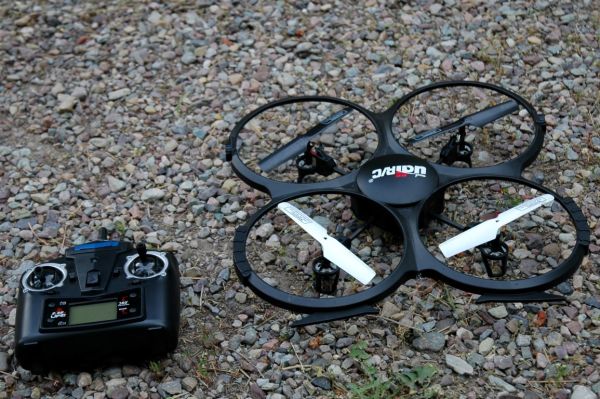 She is a UDI U818A drone.  I did a fair bit of research and this model kept popping up as being a good trainer.  I have enough remote control experience to know that I needed a very resilient trainer!  I find controlling these things to be very hard – guess I prefer to be IN the cockpit.  I am an Amazon Prime member so, of course, that's where I ordered her.
While not super high-tech, she does carry a 640 x 480 camera onboard for video and stills.  That's probably plenty to keep me occupied for a while.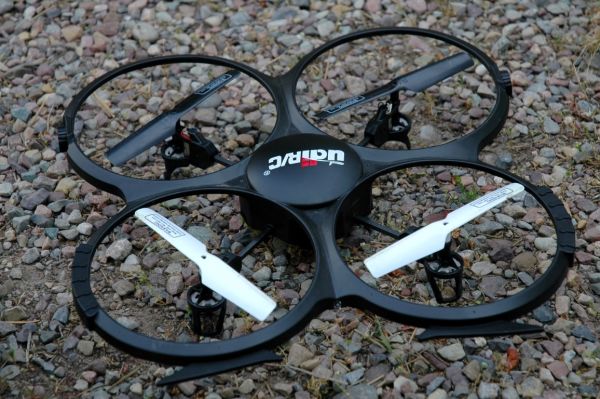 In the first couple of flights around the inside of the motorhome, we have successfully not broken anything!  This is a pretty tough little drone.  The protective rings around the rotors are definitely a good idea as I have bounced her off nearly everything in the motorhome (including the ceiling, table, bicycle, counters, cabinets, and floor) and there has been no damage.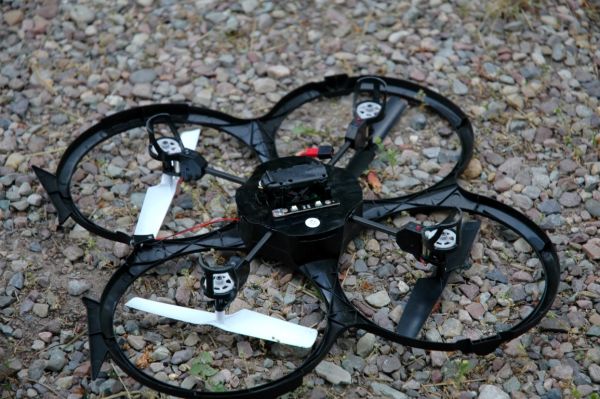 The first handful of flights outdoors proved more interesting.  Having some open space to operate is very helpful.  My hands are still a bit behind my brain while flying this thing so having a bit of extra space (time) makes a big difference.
I must admit to getting it stuck in the tall pine trees where I am currently located in Lincoln Montana a few times.  Getting her down each time proved to be a real game.  The best approach turned out to be a bit of weight connected to the end of some fishing line.  Many tosses in the air finally resulted in snagging the drone or enough of the branch it was on to bounce it free.  Sometimes some power to the motors helped, sometimes it didn't.  My best advice??  Don't get it stuck in a tree or, for that matter, any high places. 🙂
I highly recommend a handful of batteries to go along with a toy like this. They take a while to charge (about an hour) but each charge doesn't last very long (maybe ten minutes) so having several keeps the fun level high.  I purchased a five pack of 680 ma and they have been working well.  Be sure to get the splitter cable so you can charge all five at once.
I've got thirty or forty flights under my belt and am slowly getting the hang of it.  It is certainly a challenge! The hardest thing for me is having the ship pointed at me and having to remember to reverse the control inputs. Needless to say, I try to avoid that condition.
None of the photos nor video that I've taken so date have been presentable but I'll share one just for proof. 🙂  I think I need to learn to hover in a perfectly still state to take photos that are worth showing anyone.  By the way, this is where I am currently sitting – on a friends property in Lincoln, MT surrounded by as many trees as possible for as much shade as possible – it is has been HOT here!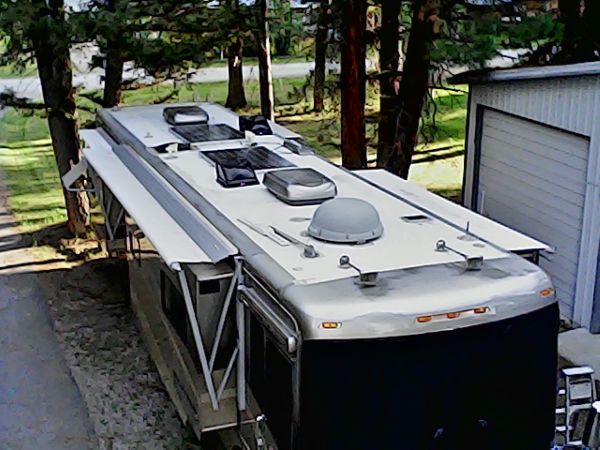 (Visited 95 times, 1 visits today)