Missy and I spent a good part of last week at at Lebanon Hills campground in Eagan, MN.
Right about here (in the spot where the small gray dot is):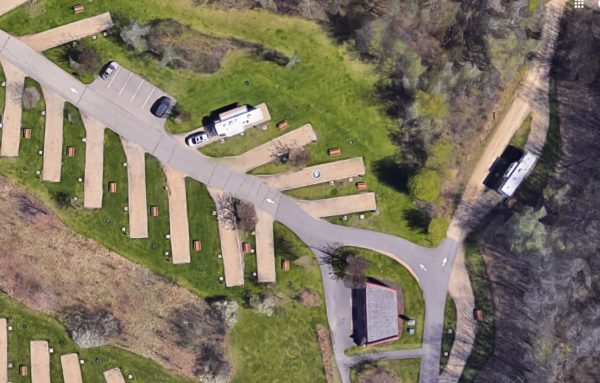 I've stayed here before as this location is the nearest campground to my home office.
It is a nice campground but can be difficult to get into – especially on the weekends. Reservations are a must!
For the first time, I had a fellow camper come out and start "helping" me – before I even started getting situated!! I pulled in next to my site, stopped, and was unhitching the Jeep when he showed up with instructions. I think he got the 'get lost' message pretty quick and clear – he didn't make another appearance all week! 🙂
I've spent very little time working on Missy this week – mostly just working. That said; living in this "rough" state is going pretty well. I'm not sure how "rough" most campers would think a residential refrigerator/freezer, induction cooktop, microwave oven, hot water heater, electric coffee pot, and queen size bed is though. 🙂
Some "firsts" for this week are being connected to 50 amp electrical service, being connected to city water all week, and using the dump valve. All systems have worked perfectly! Yay!!
I have a custom cabinet maker working on a design for my cabinets and I plan to have the shop that replaced Missy's tires also replace the worn steering components that Mid-American Coaches found during her first big health check. Other than that, just not a lot has went on over the last week or so. It was rainy and cold so not much motivation, I guess. 🙁
Speaking of rain, while I was trapped indoors this past weekend, I did some thinking about my summer route. Which way should I go…. which way should I go..
No, no plan yet. However; I do have more ideas!! 🙂
There was no rain this morning so my nephew let me use his truck to make a Home Depot run. I now have plenty of lumber for a bed platform (with storage) and the aft closet wall.  I also picked up a pocket door frame for that closet.
We are currently back at my sister's place near Kimball, MN and plan to stay here until the cabinets are done. Or we get run off…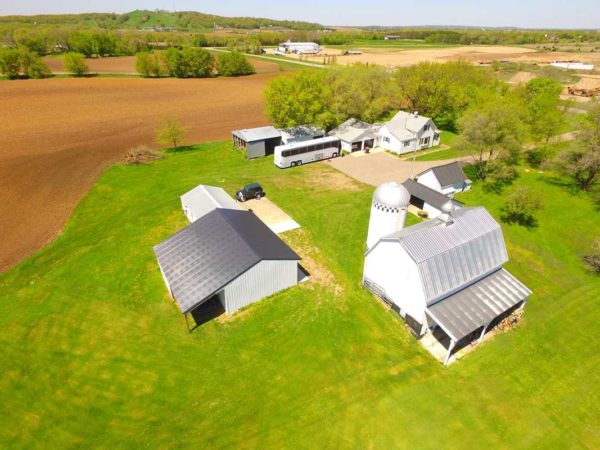 The famed Powder Ridge downhill ski area is in the background of the above photo.  That is where I learned to ski as a youngster.  Imagine my shock the first time I went skiing in Montana (Bridger Bowl near Bozeman)!!
(Visited 63 times, 1 visits today)