Happy Labor Day!  I'm busting at the seams today!
Last week, I rode a total of one hundred and three miles!!!
Call it a Century-Week ride!  Ha!
About the only thing I did any different than previous weeks (89 and 85 miles, respectively) was to cut out the rest days.  I guess that makes sense since I've been building up endurance and previously needed that rest time.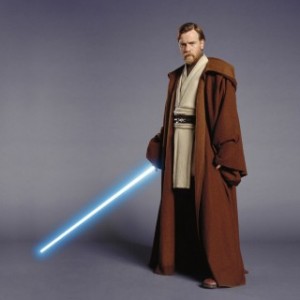 I'm still frustrated about my weight but am trying to ignore it knowing that all this riding is transforming my body – whether or not I can see it or measure it.  Honestly, I should not complain nor be frustrated.  My clothes are hanging off me and look terrible, I continue to cinch up my belt, and I think I am looking better (more fit).  It's just that the ONE thing I have to validate my efforts is not cooperating – silly Mr Scale!  Funny story (sorta).  One of my favorite shirts is a 3XL – why my favorite?  I dunno – it doesn't have any fancy graphics on it or anything – I guess because it used to be comfortable.  Anyway, I was walking thru a store a couple days ago with this shirt hanging off me.  As I rounded a corner, it caught on a shelf and nearly pulled it down (think bull in china shop).  The thing that is funny is that it half looks like I'm wearing a big, flowing, Jedi Knight cloak or something. TOO BIG.  🙂
Speaking of measuring, some of my rides are in the middle of day – mostly due to my strange behavior but sometimes it is just a goofy schedule – and it is still kinda hot here in the desert southwest (89 degrees during today's ride). I read this article on Training4Cyclists.com (http://www.training4cyclists.com/rehydration-after-exercise/) which clue'd me into weighing myself immediately before and immediately after my ride.  I've only done it once so far and was quite surprised to see that I lost 2.6 pounds  (1.2 kg) during a relatively short (70 minute) ride even with having consumed two bottles of liquid.  That's one thing about the desert – we tend to think that we need to drink a lot when we see sweat dripping off.  However; perspiration evaporates very quickly here so you don't SEE it like you do in humid areas. Bottom line is that I am trying to drink more while riding.
Hope everyone enjoys the holiday!
(Visited 97 times, 1 visits today)